Tuesday, 17 November 2020
Click Here for Our Live Digital Transgender Day of Remembrance 2020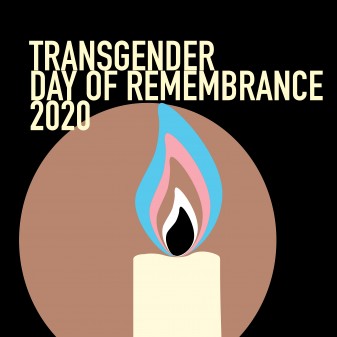 This year due to COVID 19 we are holding an online event which will be seen across the globe. Curated by Bhenji Ra and featuring a cast of BIPOC transgender and gender-diverse performers (including The House of Slé, The House of Alexander and New Zealand's House of Iman, The Curtis Sisters, Star Ah Mer Ah Su, Writer & Poet Jaya Jacob and Digg Franco), the event will be a stunning commemoration of friends and family we have lost but will always remember.
We invite you to watch at home, light a candle and reflect with us on the friends and family we have lost.
Transgender Day of Remembrance is happening in partnership between The Gender Centre, City of Sydney, ICLC, Sydney Gay and Lesbian Mardi Gras, Sex Workers Outreach Project and Glamazon; Amazon's LGBTQI Face.
FRIDAY'S TRANSGENDER DAY OF REMEMBRANCE DETAILS:
Live broadcast begins on The Gender Centre and The Sydney Gay and Lesbian Mardi Gras Facebook Page at the following times:
Sydney/Melbourne/Canberra AEST: 7pm, Friday 20 November
Brisbane: 6pm, Friday 20 November
New Zealand: 9pm, Friday 20 November
Perth/Hong Kong: 4pm, Friday 20 November
United Kingdom: 8am, Friday 20 November
Save the date and follow updates on the Facebook event page here