---

Love and Support in the Time of COVID-19
Welcome to our latest Polare Newsletter.
First and foremost, I'd like to assure all our clients and community that as an essential service the Gender Centre will remain open and manning the phones. While we've postponed our groups indefinitely, our counsellors and psychologists are still available through telephone interview. Our caseworkers, counsellors and staff remain available to talk via phone from 9-4 Monday to Friday on (02)9519 7599.

That said it's incredibly important to stay safe. To this end, check out the front page of the GC website for a guide on how to improve your chances of avoiding Coronavirus, and keeping yourself and other people safe.

Nothing could be more important right now than keeping contact open with and between our community. It's important to understand that the trans and gender diverse community remains one of the most vulnerable communities in normal times, let alone during an international health crisis. With this in mind the Gender Centre is asking community and clients not to visit the centre and to stay at home as much as possible.

Last night and today we've heard from both state and federal governments that our lives under COVID-19 will continue for at least 6 months. Because of the extraordinary pressure this will place on TGD people the Gender Centre is planning to do all it can to advise and keep the community safe through these difficult times. More to come, so watch this space.

Keep safe,





Phinn Borg
Executive Director
The Gender Centre
---
Monday, 06 April 2020
With much of the world in lockdown, International Transgender Day of Visibility (TDOV) moves online in 2020. Following the small gains of recent years, transgender people refuse to retreat into invisibility. Together with the Australian Transgender Support...

Read more ...
Monday, 06 April 2020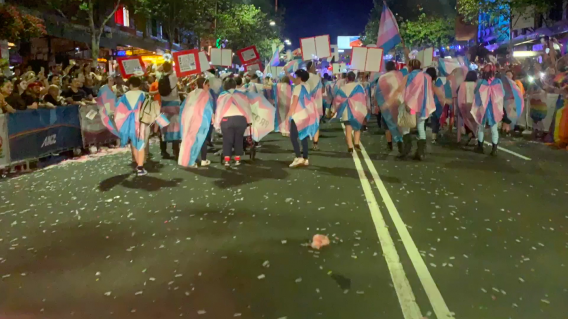 On Transgender Day of Visibility the Gender Centre released this tribute to all the amazing work of our incredible parents.
Friday, 03 April 2020
Premiering March 30 on ABC Me, First Day, is a new children's drama series about a transgender girl navigating her first year of high school. Starring transgender activist and actor,...

Read more ...
Wednesday, 01 April 2020
Transgender patients present unique communication as well as clinical challenges for oncology clinicians....

Read more ...
Wednesday, 01 April 2020
Despite concerns on social media, medical experts say that neither trans women nor people who take the testosterone-blocker for acne are at higher risk of COVID-19....

Read more ...