The Grim & Unsettling Story of a Transgender RACP Submission That Nobody Asked For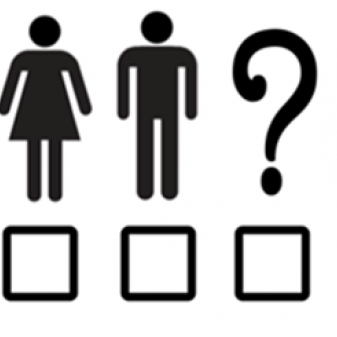 By Eloise Brook
Blink and you may have missed the submission that started the last fortnight's blizzard of Australian anti-trans media articles. Not that The Australian necessarily looks for an excuse, but because it's important to review the kinds of trans-focused misinformation behind much of the media blitz we thought we'd go back to the source. It's interesting but not in a nice way.
On August 9 Sociologist Dr Geoff Holloway released a submission paper to minister for health Greg Hunt and to the Royal Australian College of Physicians. It's not evident why Dr Holloway did this or if it was specifically requested by Health or the Minister himself. There's all sorts of obvious problems with using stats and soundbites from politically conservative Christian-based associations like the Association of American Physicians and Surgeons or The America College of Paediatricians, but let's focus on just how deeply disturbing and disingenuous it was of Dr Holloway to try to quote the Royal College of General Practitioners in the UK.
Firstly, it should be said that Holloway's submission seems to be in reaction to a position statement on TGD healthcare that was put out a few weeks by the very same Royal College of General Practitioners in the UK. And if you were following the UK RCGP statement through the Australian press via the UK Daily Mail, through the pages of anti-trans group Binary Australia or as quoted in Dr Holloway's submission you'd probably think that the RCGP had issued a sharply worded rebuke against the epidemic of out of control transgender health care.
Actually it was the opposite.
In fact what the RCGP released was a cry for help to the UK's National Health System. Using very inclusive and supportive language, the position statements lays out the struggle that GPs are experiencing in carrying the burden of caring for the health needs of transgender and gender diverse people in the UK. The RCGP's submission identifies the need for more TGD specialists and more TGD clinics. It calls for more research and more examination into best practice to deliver appropriate care to the TGD community. It also specifically identifies the responsibility of GPs to treat TGD people and children in a timely and appropriate fashion.
Confused? Don't take my word for it, go have a look.
It's difficult to reconcile the contradictory message here. The RCGP is highlighting the unacceptably high delay in TGD people and children being able to access specialist care, with the UK averaging about a 2 year wait time to see a specialist. For young people especially, this can be extremely dangerous and in some cases can lead to an epidemic of self-medication and online hormone buying; something the RCGP position statement specifically flags in terms of the medico-legal minefield that inadequate access to specialists care has placed UK GPs in, in trying to care for TGD folk. But does Holloway or any journalist from The Australian mention this? Nope.
Read Dr Holloway's report or the Australian article and you'd think that transgender health care is being dangerously fast-tracked, inescapable for children and a menace to society. There's nothing anywhere about the long wait times let alone how dangerous they can be. And as many more reasonable voices are trying to explain TGD health care has clear protocols in place, is based on science, clinical practice and designed to get the best outcome for TGD people and children as possible.
In Dr. Holloway's submission colleges such as the UK RCGP are abandoning the gender affirmation model of health care and returning to a psychiatric model of transgender identification. This is totally unbeknownst to anyone who works in TGD care or social service in Australia. In fact a long list of colleges, associations around the world, as well as the Australian and New Zealand Professional Association of Transgender Health and the World Association of Transgender Health continue to practice to the highest standards. Which is to say the "gender affirmation model."
The question here is not how did the Australian media take an overseas RCGP position statement on the desperate and even dangerous lack of adequate specialists and clinical support for TGD people in the UK, and turn it into an un-requested submission to Minister Hunt and the Royal Australian College of Physicians on the dire outcome of unregulated transgender identity affirmation.
The real question is how long will doctors, clinics and social services on the frontline of TGD care in the UK and Australia have to keep asking for help before they are listened to? Let alone, as in cases like the UK's RCGPs, before a critical call for help won't end up as a shameless political stunt to further stigmatise transgender and gender diverse people.