PLEASE NOTE: DUE TO COVID-19 CONCERNS THURS 22 JULY MEETING IS CANCELLED
Young Adults is a group for transgender and gender questioning young people who are aged between 18 and 24. The purpose of this group is to offer a safe space for young adults to express themselves, meet like-minded people and discuss issues that many young transgender people face.
The group is run by Viola, at the Gender Centre between the hours of 5:30pm and 7pm. Please RSVP via email or phone. PLEASE NOTE: THE MEETING FOR JUNE IS NOW BOOKED OUT.
Our numbers have been high and are limited to 20.
The dates that Young Adults will be running in 2021 are as follows;
THURSDAY 22ND APRIL
THURSDAY 20TH MAY
THURSDAY 24TH JUNE PLEASE NOTE: THE MEETING FOR JUNE IS NOW BOOKED OUT.
THURSDAY 22ND JULY
THURSDAY 19TH AUGUST
THURSDAY 23RD SEPTEMBER
THURSDAY 21ST OCTOBER
THURSDAY 25TH NOVEMBER
(NO DECEMBER GROUP)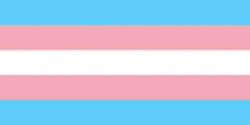 RSVP PHONE
+612 9569-2366
RSVP EMAIL
This email address is being protected from spambots. You need JavaScript enabled to view it.