DUE TO COVID-19 CONCERNS THE YOUNG ADULTS IS GOING DIGITAL.
The Digital Young Adults Group will be shifting to a 3:30pm to 4:30pm time slot next week (19 August). Please contact Viola () to let her know your interest as booking is essential.
Please note: becasuse this is a digital platform we're planing on keep numbers low so if there is interest we''ll run a second group the following fortnight (TBC).
Young Adults is a group for transgender and gender questioning young people who are aged between 18 and 24. The purpose of this group is to offer a safe space for young adults to express themselves, meet like-minded people and discuss issues that many young transgender people face.
The group is run by Viola, at the Gender Centre from 3:30pm to 4:30pm. Please RSVP via email or phone. PLEASE NOTE: BOOKINGS FOR AUGUST 19 ARE NOW OPEN AND THERE WILL BE A MAXIMUM OF 10 BUT WITH THE LIKELYHOOD OF A SECOND GROUP SEPTEMBER 2ND.
The dates that Young Adults will be running in 2021 are as follows;
THURSDAY 22ND APRIL
THURSDAY 20TH MAY
THURSDAY 24TH JUNE
THURSDAY 22ND JULY (Cancelled)
THURSDAY 19TH AUGUST
THURSDAY 2ND SEPTEMBER (as an over-spill from 19TH AUGUST)
THURSDAY 23RD SEPTEMBER
THURSDAY 21ST OCTOBER
THURSDAY 25TH NOVEMBER
(NO DECEMBER GROUP)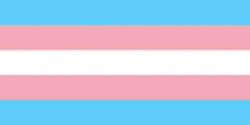 RSVP PHONE
+612 9569-2366
RSVP EMAIL
This email address is being protected from spambots. You need JavaScript enabled to view it.