DUE TO COVID-19 CONCERNS TRANSTOPIA IS GOING ONLINE.
The Online Transtopia Group will be shifting to a 3:30pm to 4:30pm time slot next month (13 September). Please contact Viola () to let her know your interest. Booking is essential.
Please note: because this is a online platform we're planing on keep numbers low so if there is interest we''ll run a second group the following fortnight (TBC).
Transtopia is a group for transgender and gender questioning young people who are aged between 12 and 17. The purpose of this group is to offer a safe space for young people to express themselves and to meet likeminded young people.
The group is run at the Gender Centre between the hours of 3:30-4:30pm.
The group is run by Naomi with co-facilitation by Viola.
To attend this group all you need to do is turn up, **however if you are under 16 we request that you have your parent or guardian complete the attached form below**
The dates that Transtopia will be running in 2021 are as follows;
MONDAY MARCH 8TH
MONDAY APRIL 12TH
MONDAY MAY 10TH
MONDAY JUNE 21ST
MONDAY JULY 12TH
MONDAY AUGUST 9TH
MONDAY SEPTEMBER 13TH
MONDAY SEPTEMBER 27TH (as an overspil group from September 13. TBC)
MONDAY OCTOBER 11TH
MONDAY NOVEMBER 15TH
MONDAY DECEMBER 13TH
Group dates for 2021
Tuesday:
February 0, March 8, April 12, May 10, June 21, July 12, August 9, September 13, October 11, November 15, last group for the year December 13 .
What time does the group meet
The group runs from 5PM till 7PM, it is completely fine to arrive late or to leave early.
Where do we meet
Transtopia meets at the Gender Centre 41 to 43 Parramatta Rd Annandale
When
Transtopia meets on the Second Tuesday of each month
YOUNG ADULTS GROUP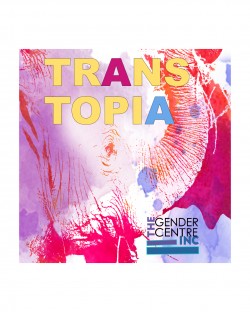 RSVP PHONE
+612 9519 7599
RSVP EMAIL
This email address is being protected from spambots. You need JavaScript enabled to view it.