PRESCHOOLER'S SEX SWAP
The Conversation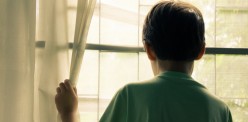 "Preschooler's sex swap at age four", read the Daily Telegraph's headline on Thursday, sparking intense debate in the media over how to handle cases of young children experiencing gender dysphoria.
The story detailed the case of a pre-schooler who is transitioning to another gender.
But the fact is that no four-year-olds in Australia are undergoing any irreversible treatment. At that age, treatment for gender dysphoria consists mainly of counselling. No other medical treatment will occur until the child nears puberty.
What is gender dysphoria?
Diagnosis of gender dysphoria is governed by the Diagnostic and Statistical Manual of Mental Disorders (DSM-5).
To receive a diagnosis, a person must express a strong and persistent cross-gender identification for more than six months, a persistent discomfort with his or her sex or sense of inappropriateness in the gender role of that sex, and the experience must cause clinically significant distress or impairment in social, occupational, or other important areas of functioning.
Medical treatment for gender dysphoria is regulated by international consensus guidelines published by the Endocrine Society of the United States and endorsed in Australia by the Australasian Paediatric Endocrine Group.
Treatment is also informed by the clinical guidelines contained within the Standards of Care for the Health of Transsexual, Transgender, and Gender Nonconforming People, produced by the World Professional Association for Transgender Health and drawing on the best available science and expert professional consensus.
The WPATH Standards were adopted by the Australian and New Zealand Professional Association for Transgender Health and guide clinical practice in Australia.