Beauty Pageant for Transgender Women Gets More Support
18 January 2016 - The Straits Times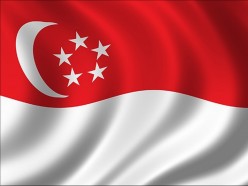 Singapore SINGAPORE:: Every year since 2011, Pravinaa Productions has been running an annual pageant called Miss World Music Tiffany for a different type of beauty queen - transgender women.
Each year, 10 transgender women from Singapore and around the region strut down the catwalk, don national costumes and parade their talents at a club. For their efforts, they win prize money, titles such as 'Miss Photogenic' and 'Miss Elegant', but, more importantly, empowerment.
Last April, the company created a Facebook page, and supporters have written in to offer encouragement or help with the pageants.