2017/18 Inaugural Valorie Media Ally Awards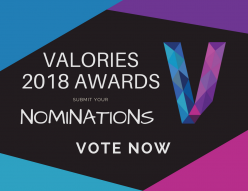 The Gender Centre is proud to announce the launch of its inaugural Transgender media ally awards. We want to recognise and celebrate the best of the Australian media in 2017/2018 and to recognise when a journalist or media personality has stood up for the trans community.
We'll make a short list of the best examples of media support before announcing the winners later in the year.
Vote early! Vote Often!